2011 was amazing - penny has become an absolutely incredible little girl. the big news of the day, as you can see from alex's photo below, is that penny is spending her first night in her big bed!
she's been basically putting herself down for naps, so we offered to convert her crib into a bed! this is how we feel about it: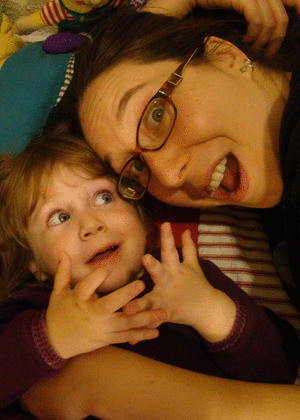 Make a gif
earlier in the week, i was astounded to see this:
no help.
she has been spending her days using her imagination - she started off the day this morning by saying "good morning gonzo, good morning fozzie bear!". she was talking to each of her feet.
alex and i reviewed the year, and we agree that it was good! the rewards of being a good parent now are more than penny simply not crying - now she plays with us, and will occasionally fling her arms around our necks, give us kisses and say "i love you".
again, she has met and surpassed all of her
resolutions for 2011
, so we've decided that this year we'll work on reading, getting off the pacifier, and counting to 20.
seriously, look at this child: